I've had a very diverse work history. At the age of 31 I've had a total of 17 jobs
"A jack of all trades is a master of none, but oftentimes better than a master of one."
English Teacher in Beijing
My first job was at the age of 17. I was lucky, my first official job would turn out to be one of the best jobs I would have for several years to come. When living in China I moved from Kunyu Shan, Shandong to the big city of Beijing barely knowing any Chinese. I first got the idea from a friend of mine who had gone to teach in the city and was getting paid decent money. Attracted by that I decided to give it ago too.
I didn't know anything about teaching but I would find out that was to my advantage. You see, school's in China get better reviews if they have foreigners teaching their foreign language classes. Naturally, a business sprung up from it where agencies would rent out foreigners to schools. The actual schools did all the heavy lifting teaching, the foreigner (me) just had to show up, play with the kids and talk as much English as possible during the class. I ended up doing that for around 4 months. it was an adventure. 5/5 ★
Charity Admin – Fogata Cultural
I worked as a charity administrator for a couple of years when I came back to Mexico. The work was very varied. It involved talking to government officials to get financial support to carry out the charities goals. The charity's main mission was to help kids and teenagers and older adults in underprivileged areas by providing classes, after school tutoring and weekend activities. The classes and activities would vary depending on the financial support and the teachers we could book, therefore, sometimes we would have to provide the classes ourselves, which varied from English, math, literature, physical education and even Taiichi (which I hosted several times). 4/5 ★
Coach
This is one of the weirder jobs I've had. I needed a job that paid well while I was in Mexico, as you might have guessed, this is hard to find… Luckily I had a friend that hooked me up. I only lasted there 4 months. In those 4 months, I learned more than I would have wanted to learn about handbags. I had learned, how they were made, why they cost so much, how to spot fakes from originals, which ones went with what style, among other details I'm glad I've forgotten.
Since Coach was a luxury brand in the outskirts of Puebla, Mexico we didn't have many customers. After the first couple of days, I had memorised the prices for all the bags in the store alongside how many tiles were on the floor and how many lightbulbs were in the ceiling. I was bored, the shop was small and there wasn't much to do. 2/5 ★
Taco Stand
One of the advantages of starting a business in Mexico is that you can sell anything from your front yard, (or from anywhere for that matter), including but not limited to, food! A friend and I started a taco stand in the evenings with £10 and no food licence. The first day we broke even only because we eat half of the meat in tacos (of course). But by the end of the week, we were making about £20 EACH! EVERY DAY! You may laugh but that is good money in Mexico. 5/5 ★
Häagen-Dazs
Working in Hagen Dazs was good fun, the pay was good, the team funny and energetic, and we would get free ice cream. Hours and management were a bit difficult but overall it was fun! 3/5 ★
Coca Cola Factory
For a brief time, I worked for a company that used to provide services to Coca Cola in Mexico. The services varied from making plastic ad banners that sit in front of shops to sorting card prizes that would be put in 6 pack coke bundles. This was one of the most labour-intensive jobs I've ever had. I would take the bus at 5:30 get there at 7 be on my feet all day with only a 30 min break and finish between 7-8 pm back 8-9:30. The job was 7 days a week with Sunday working half day from 7-4. The pay was about £60 a week. I only last about 3 weeks. It was hard.
Having this job really opened my eyes to what some families in Mexico have to go through to be able to afford basic essentials such as food, rent, children's school supplies, etc. 5/5★ for insight 1/5★ the actual job.
Pastry Seller
This is more 2 in 1. While working for Fogata Cultural (the charity listed above) I met a man who used to council people in prisons. He used to ask for pastries from famous pastry shops that they couldn't sell the next day. The pastries weren't off or anything they just couldn't be sold the next day because they weren't 100% up to standard. He used to get so many that sometimes he needed to give away some. When the charity I used to work for couldn't take the pastries I would, and sell them! It's very common to go down the high street in Mexican towns and get sellers who do that, so I became one for a bit.
This became a good gig but was somewhat inconsistent obtaining the pastries from a 3rd party so I started making my own pastries! Valente's fairy cakes! I did that for a couple of months but I had to stop cause my mom's oven was also very inconsistent. Fun fact, Mexican ovens are notoriously bad compared to the ones in the UK, they rely on gas and for the gas to have good pressure, the latter is hard to come by in Mexico since most people use gas canisters. 3/5★
Leaflets
This was my first job in the UK paying £20-£40 per pack of leaflets. It would normally take me 2-3 hours, it was not a bad deal. Back then I used to calculate the conversion rate automatically and would always be amazed how much it was compared to working in Mexico. £20-£40 was $558.95 – $1,117.91 (MXN) Mexican Pesos. The minimum wage in Mexico in 2012 was about $1240 MXN a MONTH roughly £44.38. Delivering leaflets and getting paid the monthly minimum wage in Mexico, daily, while listening to BBC radio 3 and walking through beautiful London streets was a great way to start my employment history in the UK. 4/5 ★
Chilango
Soon after I arrived in the UK I started to look for any type of job just to get started. One of the first restaurants that caught my eye was Chilango, which means a person from the city of Mexico (which I am). If you have never been to a Chilango in London you can think about it as a TexMex food Subway. You choose your taco topics while going through the line. The people were fun but the hours and management were a bit difficult like most customer service jobs are. 3/5 ★
Mexican Express
I switch from Chilango to Mexican Express because it was a smaller privately-owned restaurant. The hours were long but there were fewer customers overall. It was a very relaxed environment compared to Chilango which I enjoyed but like any customer service job … the people were fun but the hours and management were a bit difficult. 3/5 ★
Extra in TV and Movies
I've forgotten how I found out about extras or supporting acting. It might have been in a movie or a news article but when I googled for extra work the first agency in London that came up was Ray Knight. When I opened their website there was a casting call for Latin American people. They were in luck. I applied to the agency got a call the next day and I was in a movie in about 2 weeks. With Bryan Cranston. I was awestruck. I did this for about 2 years working in all sorts of movies, tv shows, commercials, documentaries etc. The pay and the people were great, it's definitely one of the funnest and coolest jobs I've had. 5/5 ★
Leaflets & Newspaper
This was about the same time I worked as an extra. I would give leaflets, newspaper and magazines outside tube stations. It was only a couple of times a week and it was great money, for 2 hours work it was about £60 pounds. Sometimes it was in the mornings other times it was in the evenings, sometimes both. It was a nice extra side job while doing other jobs. 4/5 ★
Schools Plus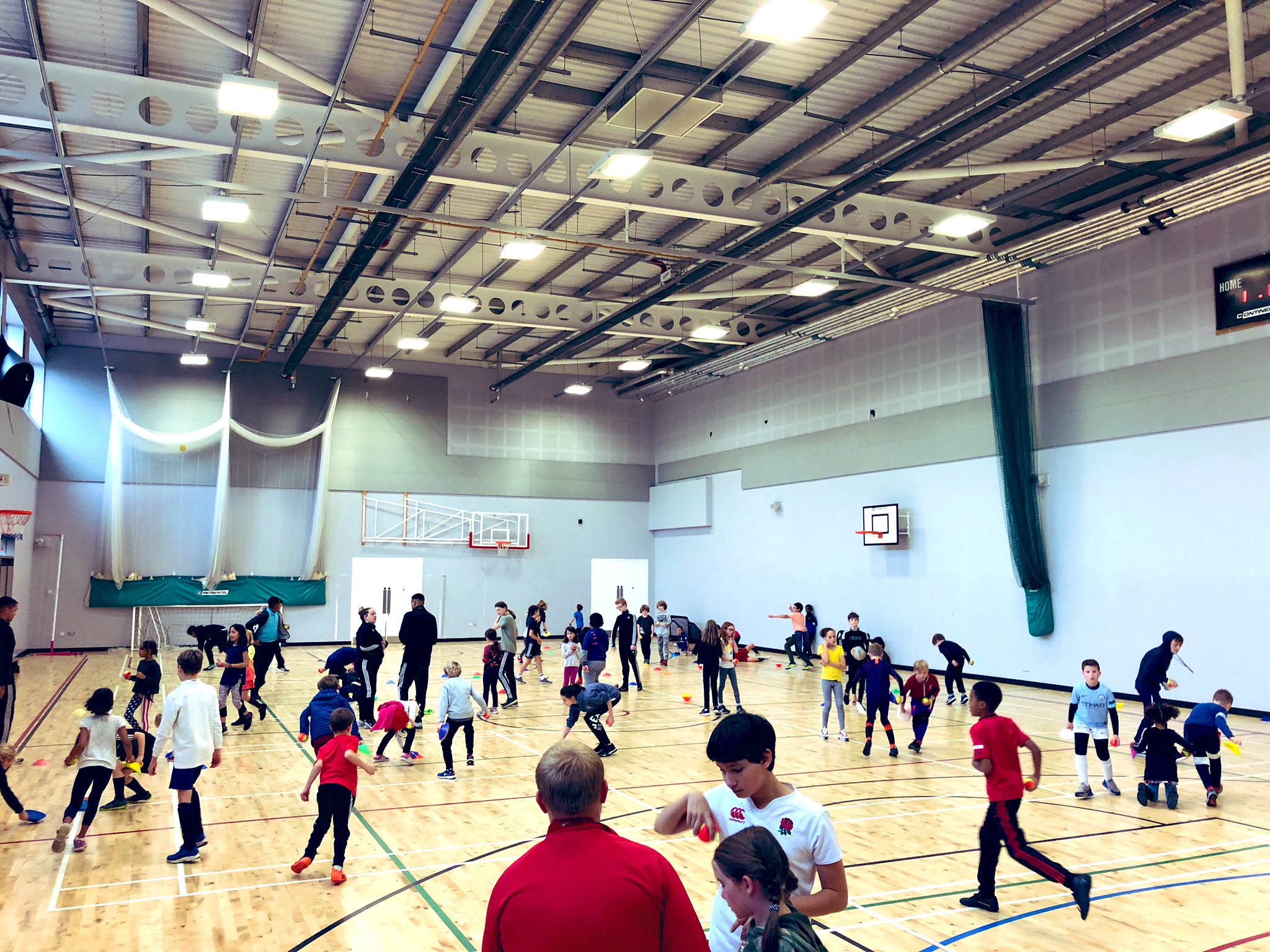 A way that schools can make some extra cash is to rent out their premises after school. SchoolsPlus would manage the bookings and supervise the people or companies who would hire the school's facilities. These could be archery clubs, churches that wanted a space to congregate, or football teams wanting a field. I was one of the supervisors overseeing the use of the facilities. The pay was decent, even though the hours were bad the environment was incredibly relaxed. During weekdays I'd start around 5 pm and finish 10 pm-ish, weekends would be most of the day. Most of the groups who would come in would keep to themselves, finish in time and clean after themselves so most of the time there was very little to do. 4/5 ★

Mother Nature Science
Working as an English teacher showed me how much I enjoyed teaching so when I found an ad for Mother Nature Science I instantly applied. They provide interactive after school classes to kids ages 7-12, as well as summer school and science-based birthday parties. I did all three. MNS would provide the materials and learning packets all I had to do was make it fun and hype the kids. It was tiring and demanding but very rewarding, especially when kids would remember the material you had taught them. 4/5 ★
Empello
Empello was a big break for me. I wanted to get into tech for years but I always thought I needed a degree or to have big brains. I can I assure you I lack both. Empello does ad monitoring for a very niche industry, the mobile ad industry. If you've seen an annoying ad on your phone promising some sort of reward while using 4g data that ad will most likely lead to a PRS, a premium rate service. Companies like Evina, Empello and MCP provide a service to check these ads and make sure they are compliant. I'll be posting an in-depth post about this industry later in the month. But my role there was as a developer, sysadmin, manager and a bit of an accountant. 3/5 ★
Mindscape CodeUntapped
Mindscape's works along with tech companies to train people for specific roles. When I joined they trained a group of people for a series of DevOps roles. We had 6 weeks of training and a job lined up after the training as a contractor through Mindscape for a year with the possibility, if you wished, to join that company afterwards. Mindscape has great teachers at their disposal and their 6-week training was hard but great. Now that they have merged with Code Untapped I look forward to what will come from them next. 5/5 ★
Fnality (current)
Mindscape led to me working as a full employee in Fnality International. I'll let Fnality describe itself "Fnality International started its life as a pure research project to better understand how DLT could change financial markets. In time, the project grew to include a consortium of financial institutions who wished to explore how Blockchain and Distributed Ledger Technology (DLT) could use tokenised cash assets to settle securities trades. In so doing it sought to alleviate many of the FMI challenges."
I work there as a Platform Engineer with some of the greatest minds in the industry! What I do there and what Fnality does requires a post in itself so I'll save that description for later. 5/5 ★